Ecological Design
Santa Cruz Permaculture provides high quality consultation, design, and installation within the North Central Coast and Inland Region of California, including: Santa Cruz County, Monterey County, San Benito County, and Santa Clara County. We provide consultation and design for select clients in the South Central Coast and Central Valley Region of California (Merced County, Fresno County, San Luis Obispo County, and Santa Barbara County) as well as the SF Bay Area and North Bay.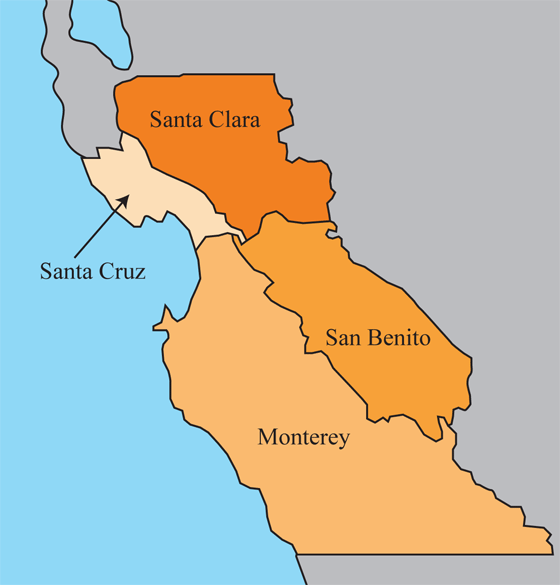 Our designs balance beauty and functionality, and are custom designed to meet the client's goals. Some of our most popular services include:
Farm Design. Whether starting an agricultural enterprise for the first time, or modifying an existing farm, we can help you add economic and social value to your farm of any size.

Front and Back Yard Edible Landscaping. Would you like to have fruit, vegetables and flowers year round? We love to Integrate rainwater catchment and storage, perennial vegetables and flowers, fruit and nut trees, as well as elegant garden structures such as pergolas, rock pathways and terraces, and bamboo trellises.

Orchard Care. Do you have overgrown fruit trees, or would you like to plant an orchard at your home, campus or business? We can help!

Custom Grafting. If you know specific varieties of fruit and nut trees that you would like to grow, we can graft and grow out trees for you.
Hosting Conference, Meetings, and Strategic Dialogues
We have worked with groups from 2 to 600 people, and from 60 minutes to 6 days, to design and host productive and energizing meetings. Our services include hosting World Cafe, Open Space Technology, and Council sessions, as well as a suite of other practices to suit any occasion. How might your organization or community host better and more productive meetings? Please contact us!