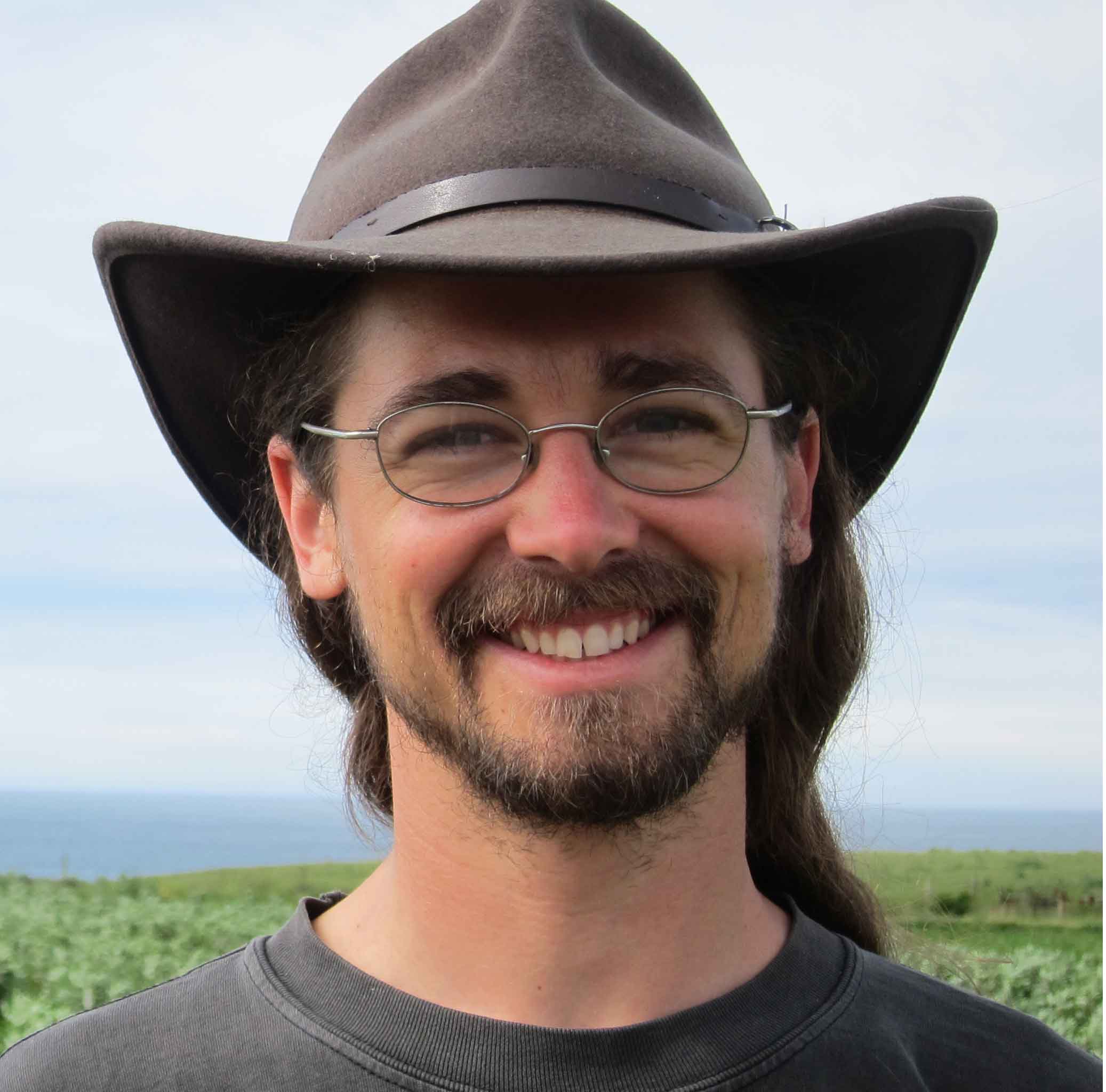 David Shaw
David Shaw is an educator, facilitator, ecological designer, farmer, and musician living in Santa Cruz, California. His focus is building connections – with ourselves, with each other, and with nature. David has been teaching sustainable living at UC Santa Cruz since 2004, and in 2012 founded the Common Ground Center, offering a suite of programs for social justice, economic resilience, and ecological sustainability. Additionally, he works for the Regenerative Design Institute as an guest for their 4 Seasons Permaculture Design Certificate Course. David is also an active member of the global World Cafe Stewardship Council, a group dedicated to hosting inter-generational dialogue on questions that matter. David holds a MS in Integrative Eco Social Design from Gaia University, and continues his community based action-research on the theory and practice of social justice and sustainability. In order to meet the challenges of today, he is creating an urban farm and inter-generational learning center that fosters hands-on farm and wilderness skills, cultural competence, entrepreneurial spirit, conversational leadership, and collective action.
Guides & Learning Partners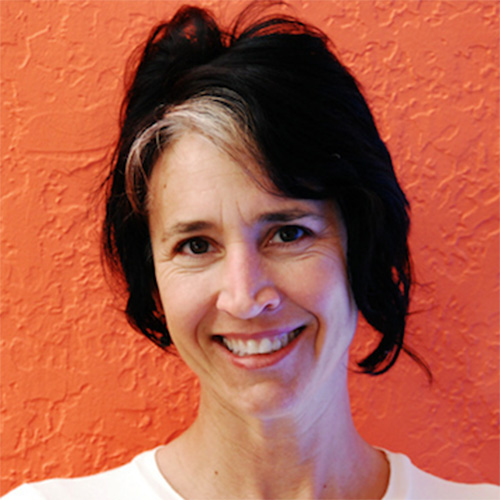 Janine Björnson
Janine Björnson is a natural builder, educator, and consultant who has a specialty in natural paints and plasters. She began her career in natural building in 1996 when she studied with Cob Cottage. Since then, she has taught over 90 workshops in Canada and the United States. Her passion for building with natural materials bloomed out of her love for the earth, in conjunction with her concern for diminishing ecological resources and toxic buildings. Since then, she has devoted the last 2 decades to immersing herself in the world of natural materials and the knowledge of how we can shape dwellings that are healthy, healing, inspiring, and beautiful. She loves teaching and particularly loves to inspire and teach women how to build, and this is evident in her enthusiastic teaching style. Janine has presented at various Natural Building Colloquia. She has taught the natural building component of Dominican University EcoDwelling program, and is the "natural materials" cyber panelist at www.greenhomebuilding.com. She is a Co-Active Coach (BustOutCoaching.com) and artist. She lives and builds in Sebastopol, California.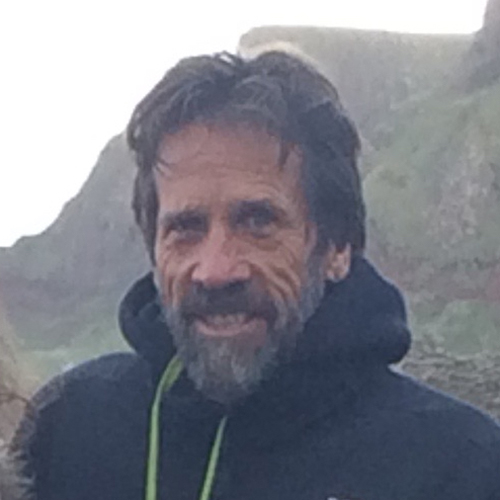 Lee Klinger, MA, PhD
Dr. Lee Klinger is an independent scientist living in Big Sur, California. Since 2005 he has served as director of Sudden Oak Life, a movement aimed at using ecologically-based techniques to address the problem of oak mortality in California and elsewhere. Dr. Klinger has over 30 years of academic experience in the environmental sciences and has held scholarly appointments at the National Center for Atmospheric Research, the University of Colorado, the University of Oxford, and the Chinese Academy of Sciences. Dr. Klinger also serves Chairman of the Board of Teleosis Institute, a non-profit organization devoted to developing effective, sustainable health care provided by professionals who serve as environmental health stewards. He is also a Fellow of the Geological Society of London.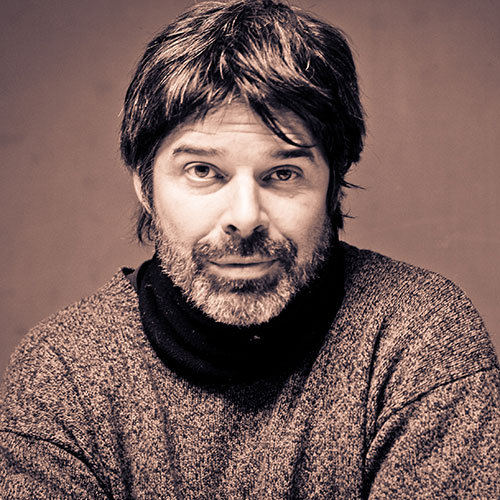 Mark Lakeman
Mark is a national leader in the development of sustainable public places. In the last decade he has directed, facilitated, or inspired designs for more than three hundred new community-generated public places in Portland, Oregon alone. Through his leadership in Communitecture, Inc., and it's various affiliates such as the The City Repair Project (501(c)3), The Village Building Convergence, and the Planet Repair Institute, he has also been instrumental in the development of dozens of participatory organizations and urban permaculture design projects across the United States and Canada. Mark works with governmental leaders, community organizations, and educational institutions in many diverse communities.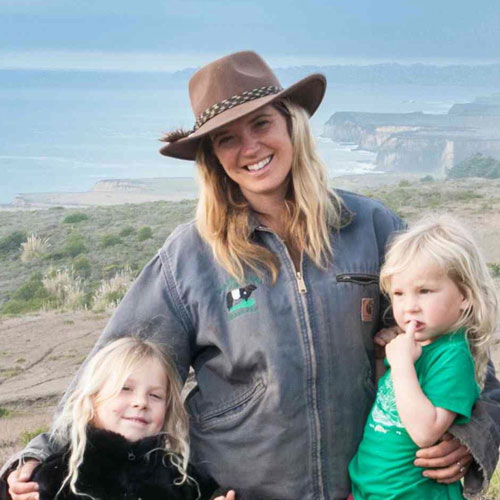 Doniga Markegard
Doniga comes to ranching with a background in nature and permaculture. This has given her a perspective on the real risks that we are facing as a species. In her youth she was mentored by some of the leading wildlife trackers, naturalists and Native spiritual elders. She spent years alone and with a small group of passionate youth in the Western Washington Wilderness learning the ways of the ancestors, immersing in nature, bird language, survival skills and wildlife tracking. Along with her husband and four children, Doniga owns and operates Markegard Family Grass-Fed LLC raising grass-fed beef, lamb, pastured pork and dairy supplying the Bay Area with local, nutrient dense foods. The family ranch leases land through out the Bay Area spanning over 8000 acres.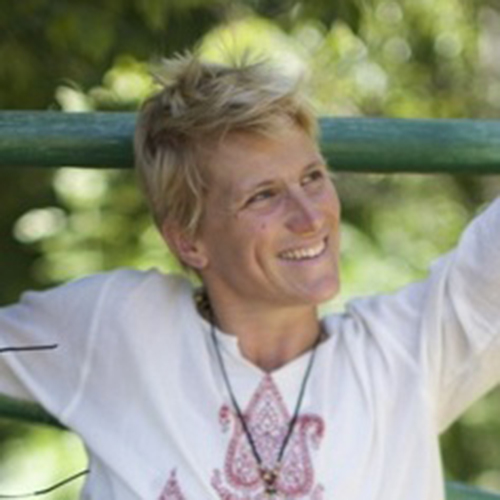 Lydia Neilsen
Lydia Neilsen is a permaculture landscape designer and consultant specializing in passive water harvesting, as well as a gardener, educator, soil builder, and earth lover. Lydia is dedicated to the development and implementation of beautiful regenerative designs and practices on a do-it-yourself scale. She believes that animals and animal husbandry are a critical element in landscape, human, and planetary health. Lydia specializes in soil building, greywater, integrated poultry systems, water harvesting earthworks and productive water conserving landscapes, polyculture and efficient uses of limited space.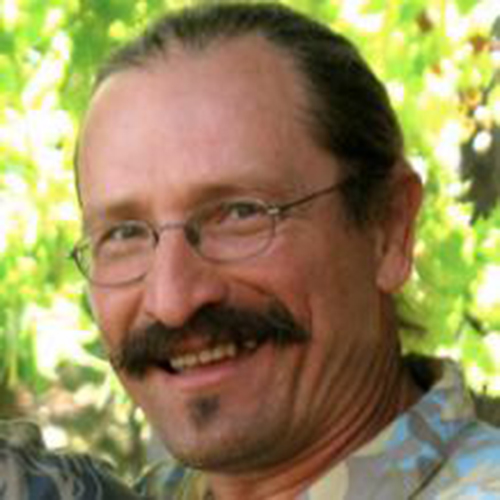 John Valenzuela
John Valenzuela is a horticulturist, consultant, and permaculture educator. Living in Hawai'i for 15 years, he studied and practiced tropical permaculture while teaching throughout the Islands to a wide range of people — children, students, professionals, farmers, displaced sugar workers, owners and renters. He has been a lead permaculture design course teacher at the Bullock Family Homestead in Orcas Island, Washington, for 10 years, also having taught in Costa Rica and throughout urban and rural California. His special interests are home gardens, plant propagation, rare fruit, food forests, agroforestry, ethnobotany, and native ecosystems. He is now based in his original home state of California, where he maintains ornamental and edible landscapes and a small nursery, while sharing his passion for plants. John has served as the chairperson for the Golden Gate Chapter of the California Rare Fruit Growers Association.